This year, our students have been working on 6 vulnerable natural raw materials to create a special fragrance. A complex subject but also deeply interesting! After discovering individuals creations of our students, Symrise chose 4 creations. Then, our students had to develop the initial concept by working in team!: UME – VARYLANG – INCARNATION – GREENTOPIA.
Introduction of each project
UME: the plum blossom, is a tree symbolising motherhood and feminity, it is commonly seen as a motif painted on the japanese jewellery box. Ume is a fragrance inspired by the experience of discovering the scent of an old jewellery box in one's childhood, St. Thomas Bay plays a significant role in expressing the metallic, winey, smoky and spicy facets, these represent the nostalgic wooden jewellery box, the oxidation of gold and silver, and the delicate jewellery – the precious pieces that sealed a women's memories and her life encounters.
VARYLANG: A floral, spicy, gourmand perfume centred around the beauty of Madagascar and it's natural resources. These bold and bright materials are used to capture the feeling of freedom, independence and wonder of this unique island. 'Vary', the Malagasy word for rice meets Ylang Ylang, to give you VARYLANG.
INCARNATION – NOT FOR THE FAINT HEARTED: It is an unusual perfume which has being made to represent free and passionate people who live their life as if each day were the last one. The inspiration for this perfume comes from the south of Spain, with the Flameco dance, the Bulls culture and the passion for life. This perfume hides behind it love story between an Andalusian bullfighter and a beautiful German Woman who felt in love in the south of Spain.
GREENTOPIA: An idyllic Green Floral Musky creation that reveals the utmost splendour of Nature´s elements coexisting in harmony. The fragrance opens with an elated green citrus effect promoted by a juicy accord of Bergamot, Grapefruit and Lime Expressed, textured by sublime drops of Elemi and Ambrette Seeds, awakened by the freshness of Galbanum Resinoid.
The jury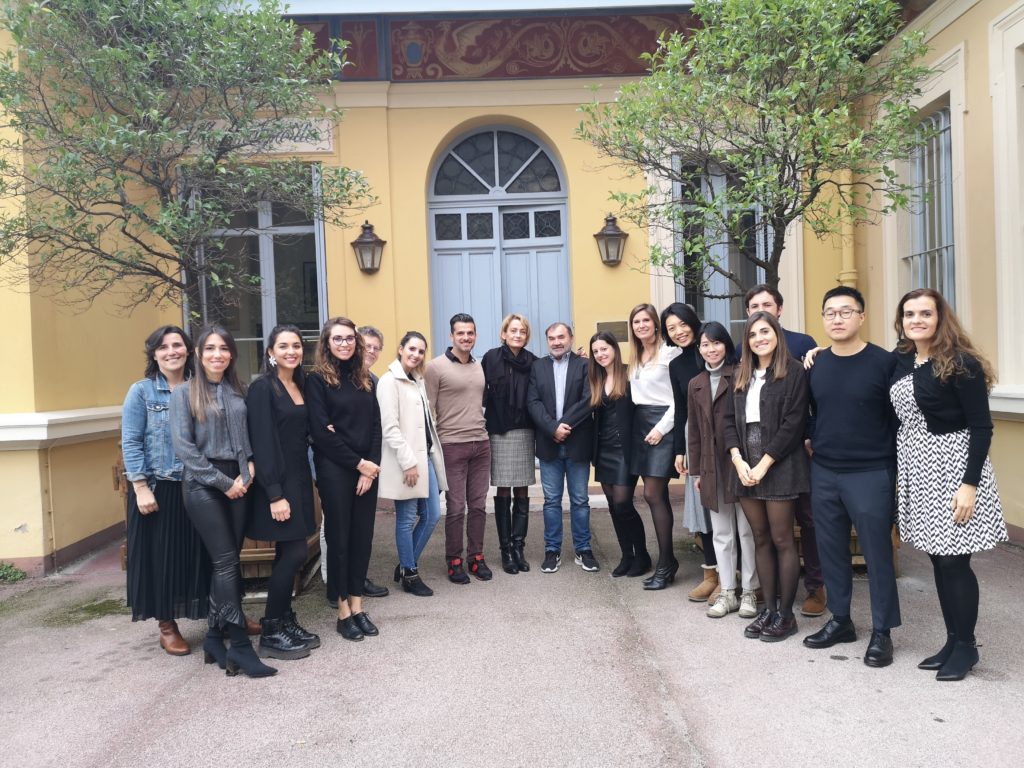 Thank you to the jury composed of:
Béatrice FAVRE-BULLE – SVP Perfumery Excellence & Sustainability in charge of the Symrise Perfumery School
Maurice ROUCEL – Master Perfumer
Solene HOMO – Project Manager Perfumery Excellence & Sustainability
Suzy LE HELLEY – Perfumer GFIM
Thank you to follow and advice our students on each step of their projects!
Final decision: December 12th 2019 at the International Museum of Perfumery