Description
Be aware, this training course is not in Grasse but in Forcalquier, in the heart of Haute Provence (110 km north of Marseille)!
This course as been designed as a short (1 week) but intensive session of Fragrance Summer School, allowing the trainees to discover the wonderful landscapes of Haute Provence, the country of lavender, lavendin, sclary sage and everlasting.
Grasse Institute of Perfumery welcomes you in an authentic 13th Century Convent founded by the Franciscan order in Provence. The Convent, officially listed as a historical monument, has been restored with the greatest respect for its original design. Contemporary and traditional materials have been carefully matched to provide a rare combination of a prestige site and modern conference facilities. The course will take place in a modern lecture hall equipped with 20 consoles especially designed for sensory analysis and perfume creation.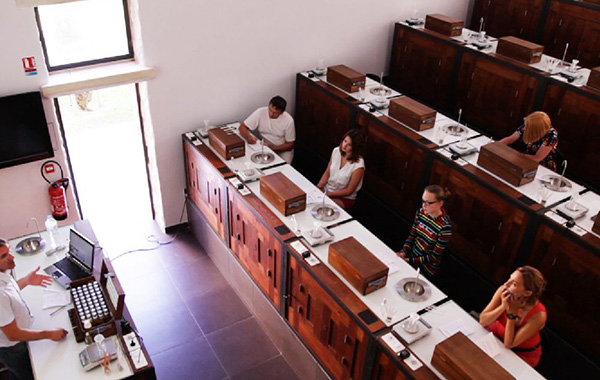 Program
Day 1 – Studies of the raw materials used in perfumery (origin, extraction method, and olfaction)
Day 2 – Focus on plants grown in Provence.
Day 3 – Visits to growers of lavender, lavendin and other plants harvested at this season in Provence and visits of the extraction units.
Day 4 – Genealogy: iconic perfumes and study of major accords in perfumery (olfaction and creation of a lighthouse fragrance accord)
Day 5 – Formulation: from different raw materials and the studied accords, formulation of a perfume.
Please note the program may vary slightly depending on weather conditions and the expectations of the students